Jill Carpenter
Sales Associate
License #:

0539813
Before becoming a real estate agent, I was employed in the service industry at the corporate level where I had the opportunity to help open the Houston's restaurant in Addison. After leaving the service industry, I made a move into sales for a prominent electronics company. During these years I was able to develop my marketing and management skills, both of which have helped me become the successful agent that I am today.
I've spent the past 14 years learning everything there is to know about the real estate industry – from accurately pricing a home to negotiating on my client's behalf, my top priority is for my clients to have a successful real estate transaction.
As your real estate agent, I work to create a relationship that will make you a client for life. I consider myself an honest person, even in times when it's the last thing you want to hear. I know how stressful buying and selling a home can be; that is why I make myself available to clients when questions arise.
For more than 30 years, I have lived in the Dallas area. I have extensive knowledge of the Dallas real estate market, I'm faithfully committed to the Cowboys, Mavericks and Rangers, and I pride myself on being a community expert. Enjoy spending Saturdays hitting the links? Let me show you my favorite course. Do you love live music? Let's catch a show together. Looking for a new watering hole? First drink is on me.
I pride myself on providing exceptional customer service to all my clients. Owning a home is the American Dream, and I consider myself lucky not just because I have the opportunity to work in an industry that I absolutely love, but I get to be part of someone's story when their dream comes true.
Meet the JKR Team Members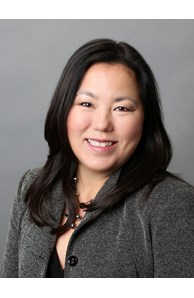 Kim McLaughlin
Working over 25 years as a sales professional has taken me ALL over the DFW metroplex.  I've enjoyed living in Dallas, Richardson, Plano/Frisco, Addison, Fort Worth and the Mid-Cities.  I believe every client is unique and deserves to be treated with respect while I try to negotiate the most advantageous outcome for them.  Striving to provide an extraordinary experience for my client is by goal and I would be honored to help assist you in one of the most important decision in your life: buying or selling your home.  
Robyn Price
Robyn joined Coldwell Banker in March of 2013. Prior to joining Coldwell Banker, Robyn served as the Director of Marketing and Research for four years at Transwestern Commercial Services, and was the Director of Market Research for seven years at the Fults Companies. Both are commercial real estate firms located in Dallas, Texas.

Robyn utilizes the powerful market analysis and contract negotiating skills that she obtained in the commercial industry to assist home buyers and sellers in getting the best price for their home. Additionally, her expertise in marketing and public relations helps sellers achieve a high level of exposure and demand for their home.

"As a real estate agent, my ultimate goal is to be your trusted real estate advisor. I achieve that goal by empowering my clients with the information they need to make the best real estate decision possible for their family's needs. I know that the purchase or sale of a home is one of the largest investments that most people will ever make. I respect that investment and take my fiduciary duty to my clients, along with their needs, very seriously." 

Robyn has been a resident of Dallas since 1987 and currently resides in Lochwood with her German Shepherd, Sully, and her cat, Curry. In addition to real estate, Robyn is also passionate about animal rescue and southern cuisine. She has also been a yoga practitioner for the past 16 years.
Sold
Listings
North Richland Hills, TX
beds
baths
Coldwell Banker Realty
6301 Gaston Ave Suite 125
Dallas, TX
75214